Eine Musik-/Tanz-Ausstellung
UA am 28./29.April 2018
Uferstudios Berlin, Studio 1
im Rahmen von drei D poesie / Heroines of Sound Editions
Ana Maria Rodriguez ARG (Komposition und Live-Elektronik) | Simen Hagerup NOR (Poesie) | Annapaola Leso ITA (Tanz) | Andre Bartetzki DEU (Video) | Jasmin Lepore ITA (Kostümdesign) | Martin Pilz DEU (Lichtdesign) | Emilio Gordoa MEX (Schlagzeug) | Meriel Price GBR (Saxophon)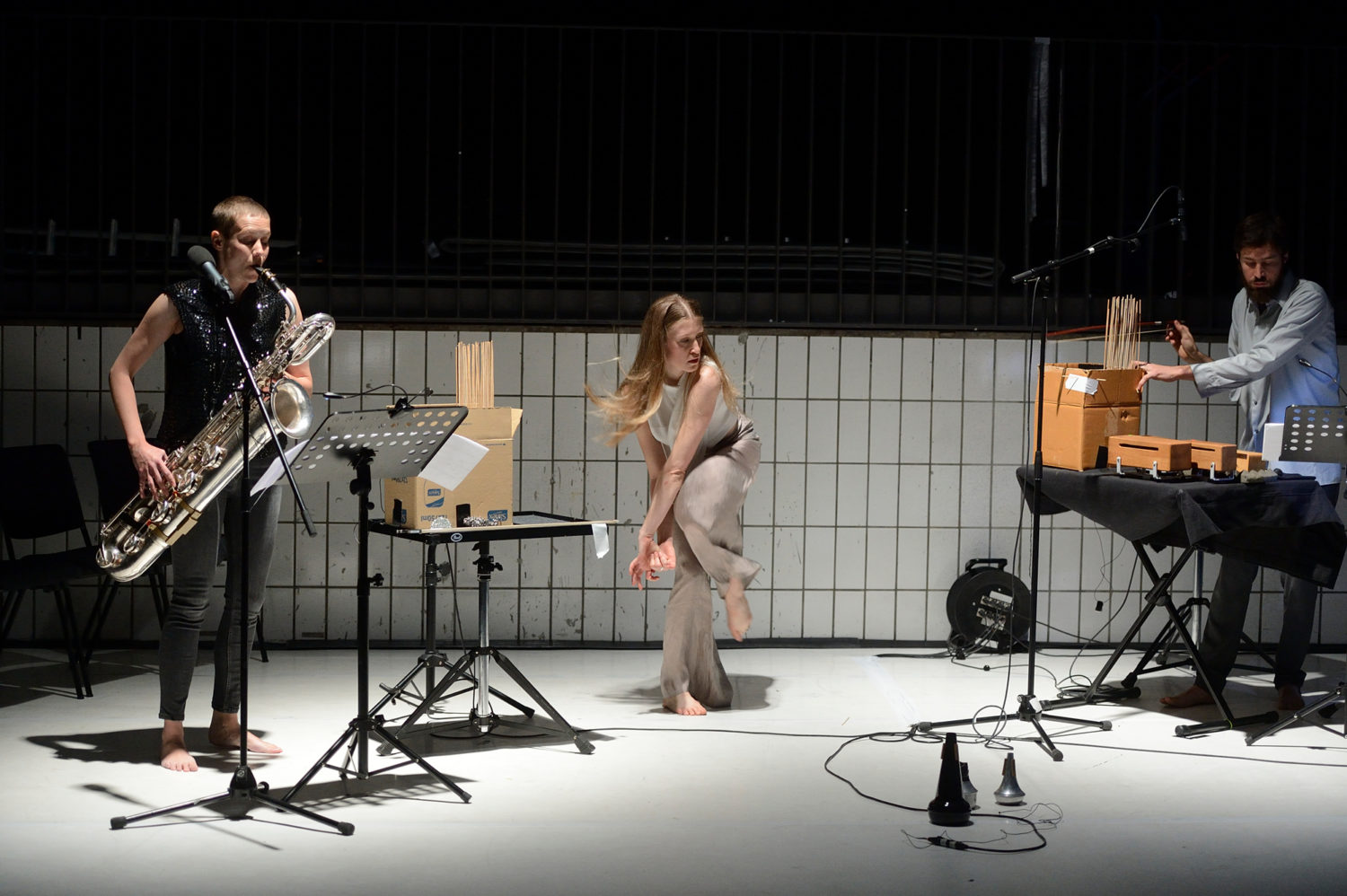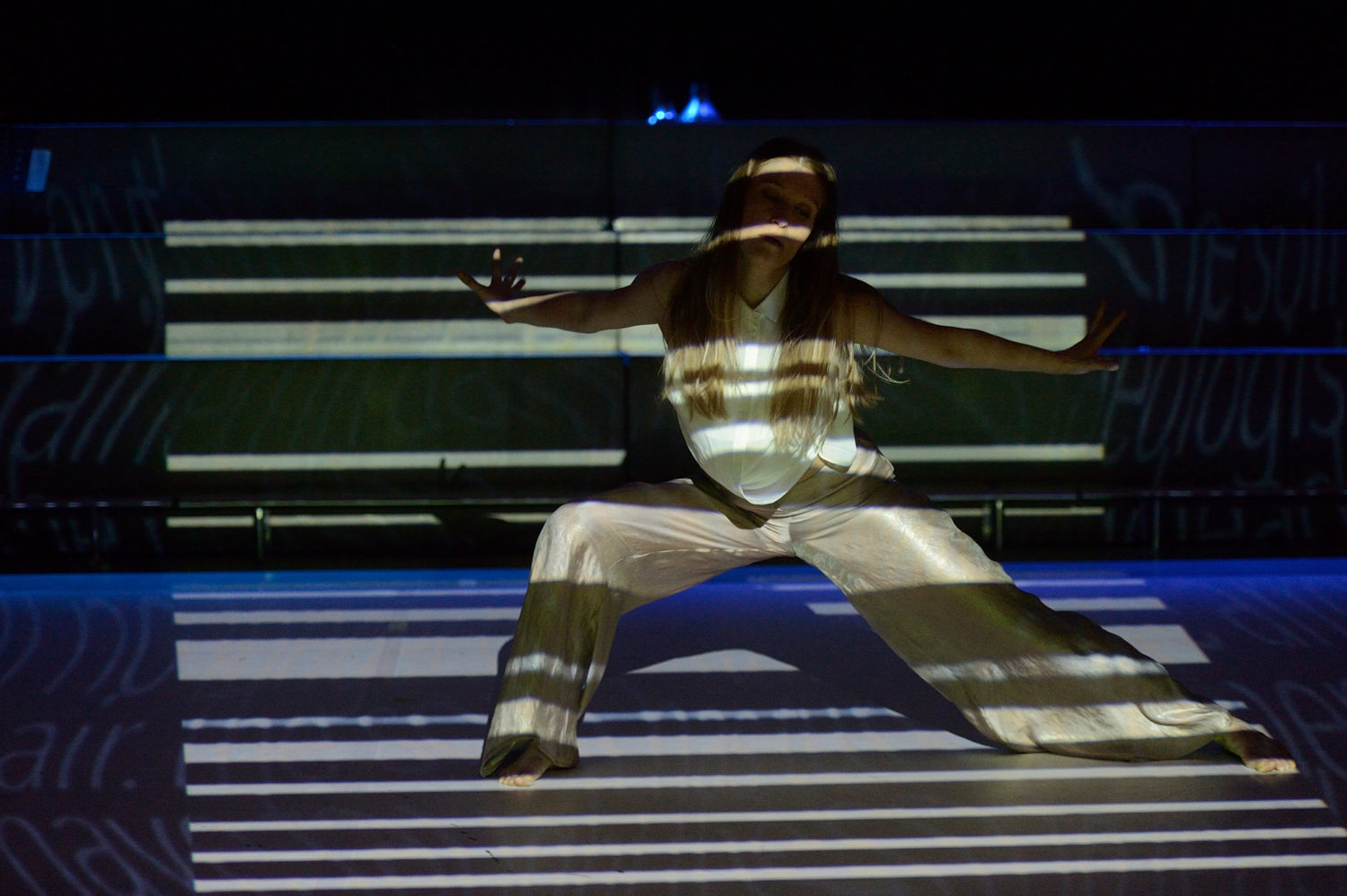 "In einem Tropfen Wasser ist eine Welt enthalten. Für die Zeit, in der du den Tropfen wahrnimmst bis er verschwunden ist, gehört sie ganz dir."
Simen Hagerup
Scale of Grey konzentriert sich auf die Gemeinsamkeiten zwischen Text, Instrumenten und unserer natürlichen Umwelt. Das Werk basiert auf der Paarung akustischer Instrumente mit alltäglichen Klängen, die die Unterscheidung zwischen Worten, Musik und Bewegung verwischt. Eine Musik-/Tanz-Ausstellung zwischen dünnen Glasträgern in Vitrinen zu dem Gedicht Drops and Seeds (Tropfen und Samen) von Simen Hagerup.
'A world is contained in a drop of water. From the time you perceive the drop until it is gone you can keep it all to yourself.' Simen Hagerup
Scale of Grey focuses on the similarities between text, instruments and our natural environment. The work is based on the pairing of acoustic instruments with everyday sounds. This arrangement blurs the distinction between speech, music and movement. A music/dance exhibition on Drops and Seeds by Simen Hagerup between thin glass slides in showcases.
drei D poesie ist ein Projekt des Hauses für Poesie in Zusammenarbeit mit dem Ensemble KNM Berlin, dance-aarts-cie., Ensemble Komboï und den Uferstudios Berlin, gefördert aus Mitteln des Landes Berlin, Senatsverwaltung für Kultur und Europa. drei D poesie V findet in Kooperation mit den Heroines of Sound Festival statt.